Cleaning & Care Guidelines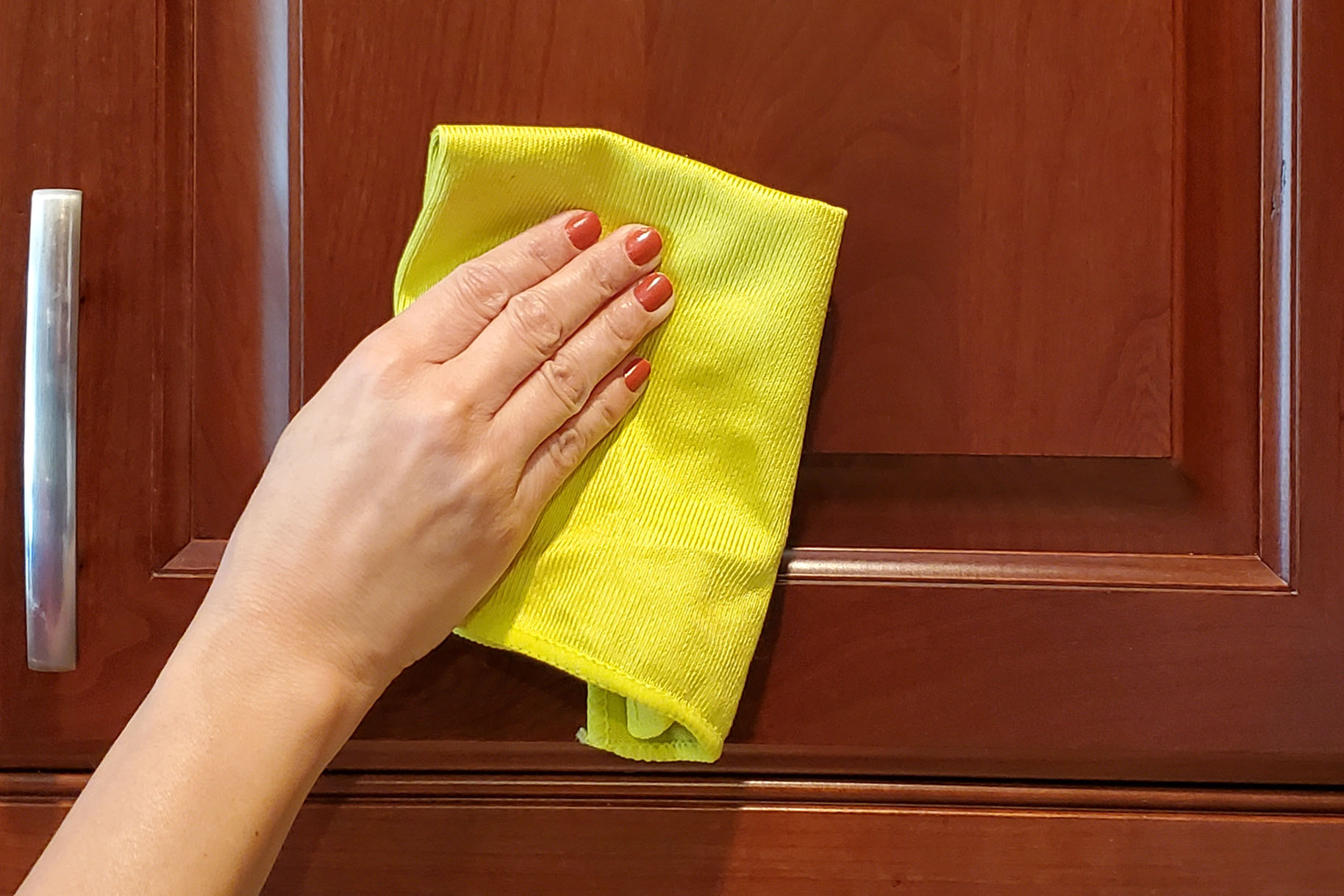 The solid wood and wood veneer components used in the manufacturing of your cabinets are finished with a Water-Based UV process, that will hold up to continuous use for many years.
The materials used in the finishing process are specially designed to meet the most stringent industry performance standards for resistance to moisture, grease, soap, detergents, and food stains.
The following guidelines and suggestions should help keep your cabinetry looking beautiful for many years.
General Cleaning and Care of Wood Cabinets
Remove any oil, grease, or soil, using a clean damp cloth of mild soap and water. Rinse with a clean damp cloth. Dry thoroughly with a soft lint-free cloth. DO NOT use steel wool, soap pads, polishing wax or cleaners containing bleach, ammonia, harsh detergents, and abrasives. All of these can remove the factory-applied finish and thus void the warranty. Routine cleaning can help prevent permanent damage from build up of grease and smoke.
Excess moisture can also damage cabinets. The most common areas for moisture build-up are around the sink, range, dishwasher, oven, and baseboard. Immediately dry surfaces with a clean cloth.
Over time cabinet finishes may either darken or lighten depending upon lighting and should be considered normal.
To Repair Nicks and Scratches
Use a matching 'Touch up Kit' which is designed to match the cabinet finish. A touch up stick should have been included with your cabinets. If you don't have one, please contact your Century Cabinetry dealer.
Rub the soft fill stick over the scratched area and wipe away the excess with a clean soft cloth. Never use sand paper or any other material to even out a scratch, as it will damage the finish. If scratches or nicks are still visible after using the touch up stick, a touch up marker can be supplied.
Care of Cabinet Interiors
Century Cabinetry's shelves are made of melamine laminate which is a material resistant to scratches, stains, and water penetration.
To remove food residue or grease, use any common dishwashing liquid (not detergent) or a solution of mild soap and water. Wipe clean with a clean soft damp cloth and dry thoroughly. Wipe up spills and dry immediately.
Self-Cleaning Ovens
Self-cleaning ovens are cleaned through the use of intense heat. If the heat gasket does not seal properly, heat may
escape from the oven. Cabinet components installed near the oven may suffer finish or surface damage.
To minimize risk of damage during cleaning cycles, we recommend that you remove doors and drawers from cabinets that are above and adjacent to a self-cleaning oven.